by Peter Gordon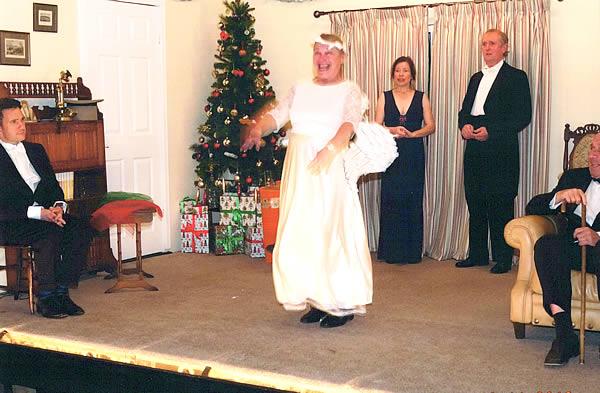 Constable Thompkins: "Oh I do like to be beside the seaside!"
Performance Dates: 14th- 17th November 2018
Directed by Eileen Taylor
The prequel to the Inspector Pratt trilogy of spoofs. The play introduces Pratt on his very first murder case when he was still a humble Police Sergeant. 1930s England, Christmas Eve in the manor house of the bumbling aristocrat Sir Walton Gates and his wife Grace.His daughter from a previous marriage, Emma, arrives from town with her new companion in tow, the dashing James Washington, and added to the mix is Sir Walton's estranged brother Archie, recently returned from years spent in Australia. Enter England's most confused police officer, Sgt Pratt. The evening soon descends into chaos with hilarious consequences.Magic tricks will fail miserably, shots will inadvertently ring out and identities will be confused. Will Pratt identify the individual with murderous intent before a body is found? Probably not..
CAST LIST
Sir Walton Gates - Alan Stone
Morag McKay - Sally Reid
Grace Gates - Claudine Sparks
Emma Gates - Elizabeth Field
James Washington - Patrick Medd
Sergeant Pratt - Robin Clowes
Constable Potter - Susan Champion
Archie Gates - Frank Woodcock